---
Sendinblue — Overview
If email marketing is a crucial component for your business – as it should – then you might be in the market for a top-of-the-line email marketing service. In this Sendinblue review, we show you what you can expect from Sendinblue and help you decide if it is the right pick for you.
What comes is an in-depth look at what Sendinblue has to offer, what the features are, how much it costs, how it compares to the competition, and who should get it. We speak from experience, as Sendinblue has been our main email marketing tool for a couple of years now.
What is Sendinblue?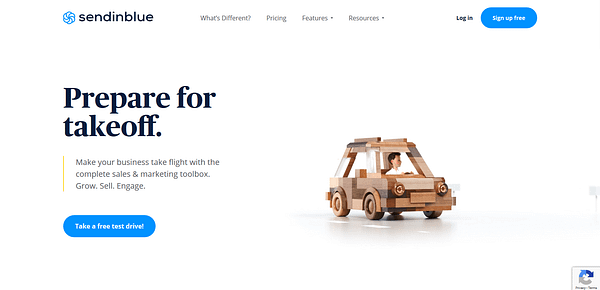 ---
In a sentence, Sendinblue is an all-in-one email marketing service that's capable of taking care of the entirety of your email marketing needs.
Or, to put it more bluntly, it's a cheaper Mailchimp alternative that, surprisingly, also has more features. Speaking of which:
1. Sendinblue Features
Let's kick this Sendinblue review off by looking at the key modules offered by this tool:
email marketing campaigns and broadcasts
email marketing automation
transactional email and SMS
social media marketing
Let's start with the first module, the thing you're probably interested in the most – sending out email marketing campaigns/broadcasts.
Sendinblue offers all that you'd expect here – you can create an email blast and send it to your list of contacts. There's an easy-to-use visual interface/email builder that makes creating your messages a lot more straightforward.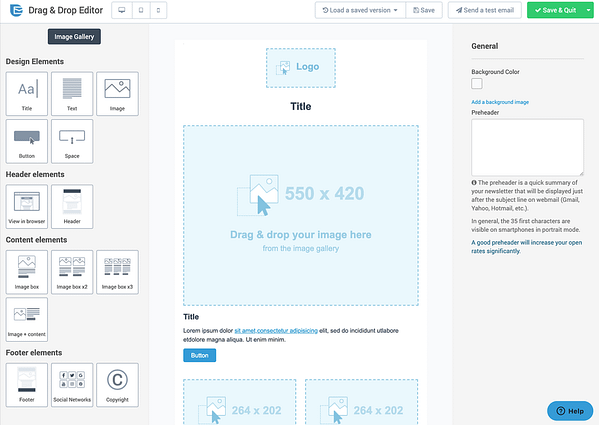 ---
It works with drag and drop and has some ready-made blocks for all the most common types of content that people send via email. The result is also fully mobile compatible.
Plus, if you're feeling confident, you can import your email template in raw HTML form. I won't be doing that in this Sendinblue review, though.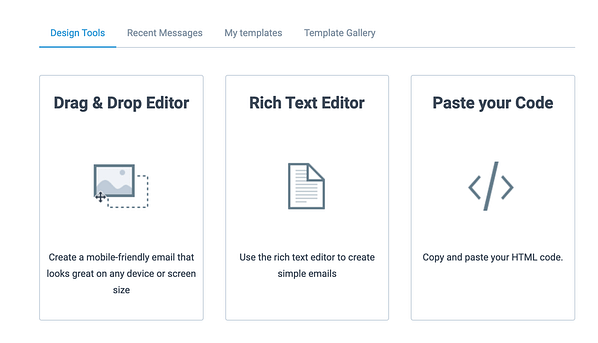 ---
On the other end, to speed things up, there's also a whole template library divided into a handful of categories. All those emails look quite nice out of the box, making them a great base to build upon and customize further.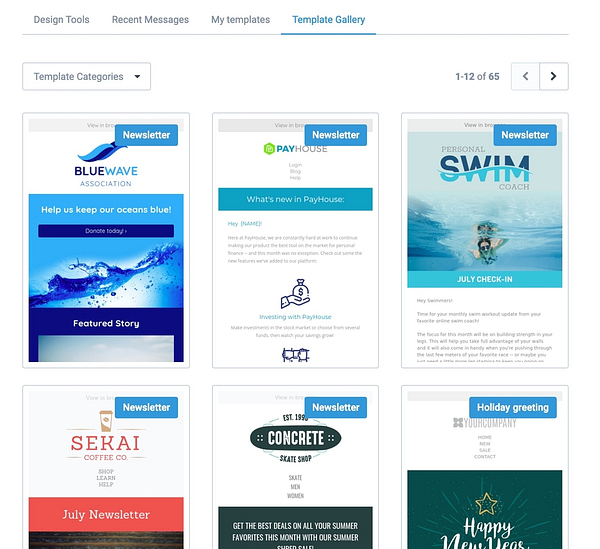 ---
As you would expect, there's also a whole separate section for contact management. You can group your contacts into lists, segment those lists, edit single contacts, see stats on how engaged someone is with your newsletters, etc.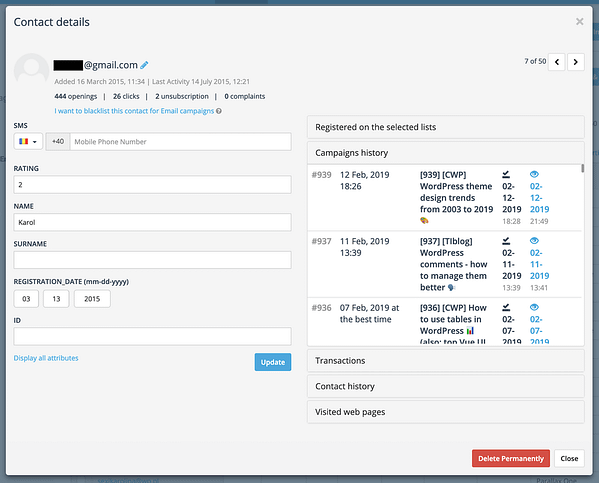 ---
Next, we have email automation features. This is a serious benefit since automation is not a standard capability among the other tools in the market.
Basically, Sendinblue allows you to set specific triggers and email messages that will be sent when those triggers go off.
Some of the things you can do with this:
Someone visited a given page on your website → send them an email and show them more info on the topic.
Someone abandoned their shopping cart → send an email.
Someone has just subscribed → send them a whole welcome sequence of emails.
It is someone's birthday → send.
Someone clicked on a specific link on your site → send!
The possibilities really are endless and we've only just scratched the surface in this Sendinblue review. Best of all, it's not only one-off actions that you can trigger. In fact, you can design whole sequences of automation. Example: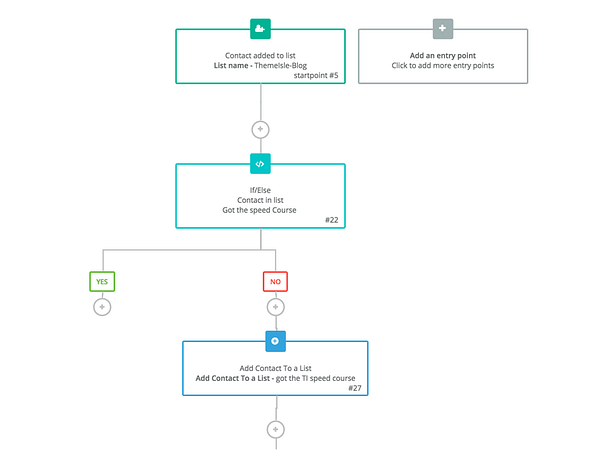 ---
Moreover, you can choose from a range of pre-made sequences:
---
Last but not least, Sendinblue offers some social media marketing capabilities as well. This is a new addition to Sendinblue, but they are going in strong with an excellent module for creating Facebook ads.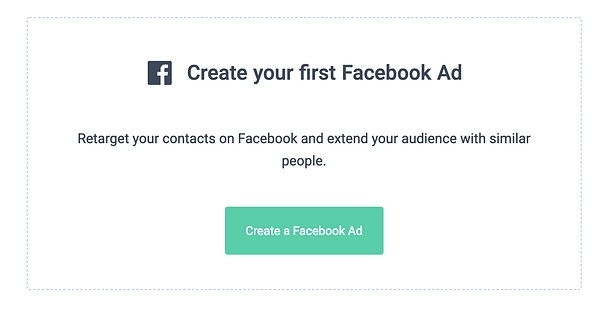 ---
Overall, Sendinblue really does offer the whole package. There's a nice email design tool, excellent reports, advanced features such as A/B testing, good contact management, and so on. There's literally nothing that's missing compared to the other big players in this market like GetResponse or Keap.
Now, here's the best part:
2. Plans & Pricing
This is probably the section of our Sendinblue review that you're the most interested in. Here are the prices and the numbers of emails you can send on each plan: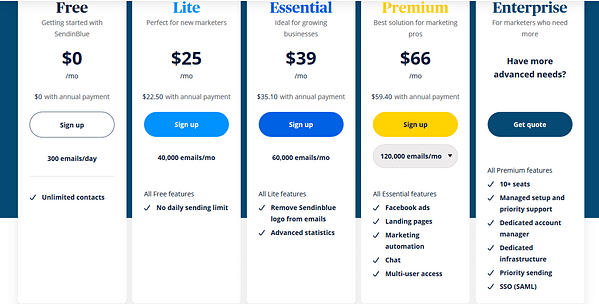 ---
First off, as you can see, Sendinblue charges "per email sent" and not per the size of your contact list.
In other words, no matter if your list is 100 people or 1,000,000, Sendinblue doesn't charge you extra for that.
Another important point; there's a free plan! The cap of 300 emails/day translates to 9,000 / month. (Email automation up to 2,000 contacts.)
Reasonably, if you're just starting out and your list is between 100 and 500 people then this free plan might be all you need.
(If you want to send SMS, those are more of a pay-as-you-go deal. For example, sending 100 SMS in the US is $1.34. Sending 200 is $2.68, and so on. Sending to other countries has different rates.)
3. Ease of use
The user interface at Sendinblue is easy to grasp and lets you identify all the key areas of the tool pretty quickly. You get the main menu at the top – directing you to your campaigns, automation, transactional email, and contact management.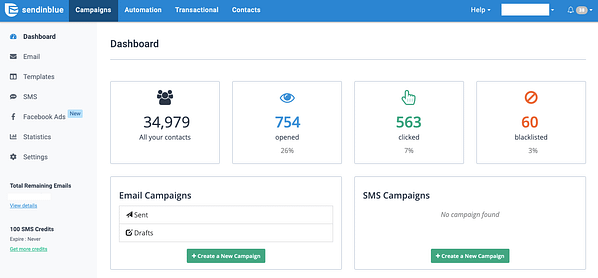 ---
You can switch to your emails, templates, SMS, Facebook ads, statistics, and settings from the sidebar menu. To create a new campaign, just click the big green button in the center.
Sendinblue will take you step-by-step from there and help you create a campaign. First, you get to set the main details such as the campaign name and the subject line of the email.

The next step is all about the design of the email. This is where you get to use the aforementioned email design tool. Here it is again: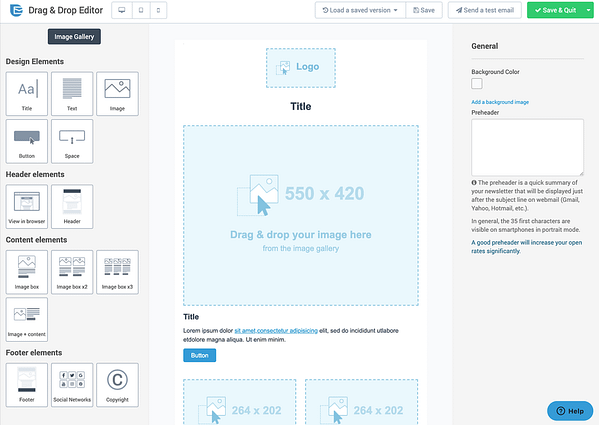 ---
Lastly, you can set the recipients of the email, double-check if everything is correct (best to send a test email to yourself), and finally hit the main send button.
Overall, nothing confusing there.
You can see the status of your campaign when you come back to the dashboard.

---
Frequently Asked Questions about SendinBlue:
How can I use SendinBlue?
SendinBlue is a very user-friendly tool, brimming with guides and advice to help you launch your campaigns. Once you've created an account on SendInBlue, you'll need to validate your account, import your contacts, and complete your profile. Once you're done, you'll be ready to start creating your campaigns with the simple drag-and-drop editor.
Is SendinBlue free?
SendinBlue offers a free package that allows businesses to send as many as 300 emails each day to an unlimited number of contacts. You can remove the limit for as little as$5 per month, and upgrade at any time.
How to configure SendinBlue
There are a number of things that users can do to configure their SendinBlue accounts. Once you've signed up for an account, import your contacts to your SendinBlue profile, complete your profile, and schedule your campaign to validate your account. From there, you'll be able to customize your email experience further with things like plugins, automations, and a unique DKIM signature too.
Is SendinBlue good and reliable?
SendinBlue is widely regarded to be an excellent email marketing service. It's affordable, easy to use, and comes with a wide selection of useful features. Additionally, the SendinBlue campaigns that have been tested online often show a high deliverability rate.
How to validate a SendinBlue account
Once you've created an account on SendinBlue, you will need to activate your account. To do this, log into your dashboard and import the contacts you want to communicate with. Finish your profile by filling out your details, and schedule an initial campaign with your recipient list. You can reschedule and change your campaign when your account is validated.
How to use SendinBlue API?
You will need a SendinBlue account to use the website's APIs. All APIs will require HTTP authentication, which you can access from a key that is built into your API console. The SendinBlue is a three-part REST API.
How to Export Contacts from SendinBlue?
Export your email addresses from SendinBlue by going to the Contacts tab in your SendinBlue account. Find the list of contacts you want to export, or export all of the contacts in your service at once. Click the box to the left of the email option and click on the Export tab. You can decide whether to export only once, or once per day.
Does Shopify Work with SendinBlue?
Yes! There is an official plugin available from Shopify for SendinBlue. This means that you can integrate your Shopify plugin with SendinBlue to improve SMS and email campaigns with more personal information about your clients. You can also download and access useful reports from both tools.
---
Sendinblue Review: Summary
Email marketing is a key component for many online businesses, and there's a very good reason for this! Even in the age of social media, there's still no better way to contact people directly than via email – and especially if it's for any sort of business purpose.
With that, we'd all prefer to minimize any additional operating costs, which allows us to keep a bigger slice of the revenue pie. Sendinblue is a great solution that can help you achieve that, as we've shown in this Sendinblue review.
Thanks to the free plan, you can test the tool out with no investment, and see if you like it for yourself. Then, if need be, you can upgrade to a paid plan and get some additional perks + more send volume.
It's Your Turn Now!
Click on the blue button to get started or check out our Top 5 Email Marketing Providers below:
---
Our Top 5 Email Marketing Providers:
| | | |
| --- | --- | --- |
| | | |
| | | |
| | | |
| | | |
| | | |
*swipe to the side if you are on a mobile device ↑